iBUYPOWER x InWin 305 Case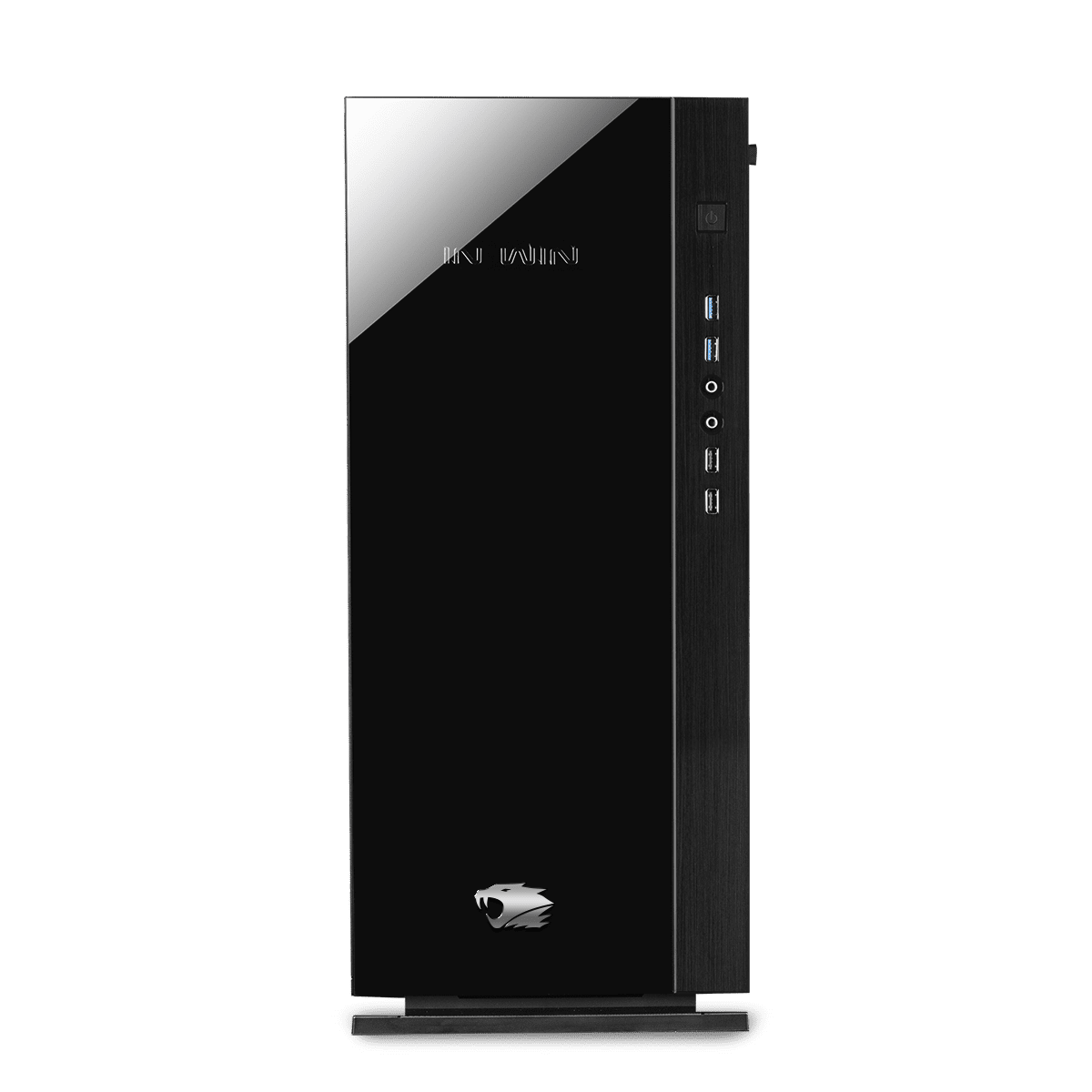 The iBUYPOWER x InWin 305 Case showcases InWin's original 305 with their glass black front panel with a brushed gunmetal grey on the side of the front ports. The front ports of the case involve a 2 x USB 3.0, 2 X USB 2.0, 1 headphone input, and 1 mic input.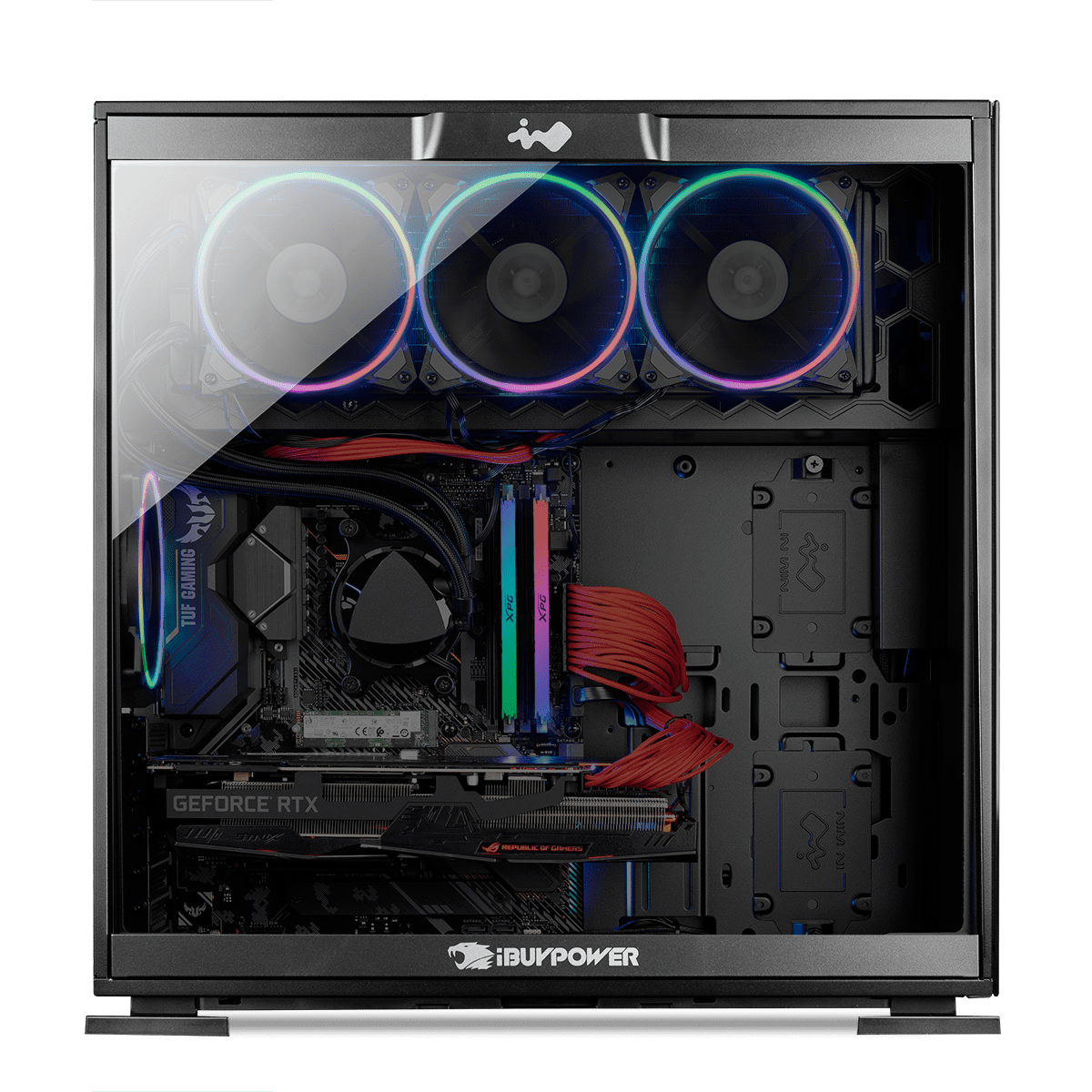 The 305 case sports an easy to access glass side panel with a handle on the top. The 305 is a bit less traditional to other computer cases where the PSU slot is located near the top portion of the case. With this unique placement of its PSU the intake and exhaust of hot and cool air will differ than most conventional computer cases.
With the 305 case the intake for fresh cool air will need to come from the bottom of the case and is exhausted through the top portion of the case. As seen in the photo the fan's orientation on the top is facing its side due to not having an exhaust port on top of the case. The exhaust will be blown through its side panel.
With the unique setup of the 305 case, this case is one of the easier to build cases in the market as shown in our live builds here.