Fellow warlords and peons, Summoner's of the Rift and Spartans of the UNSC, aspiring Jedi and sassy Sith, I have some pretty cool news – We just released our new liquid cooled gaming PC: the Element CL.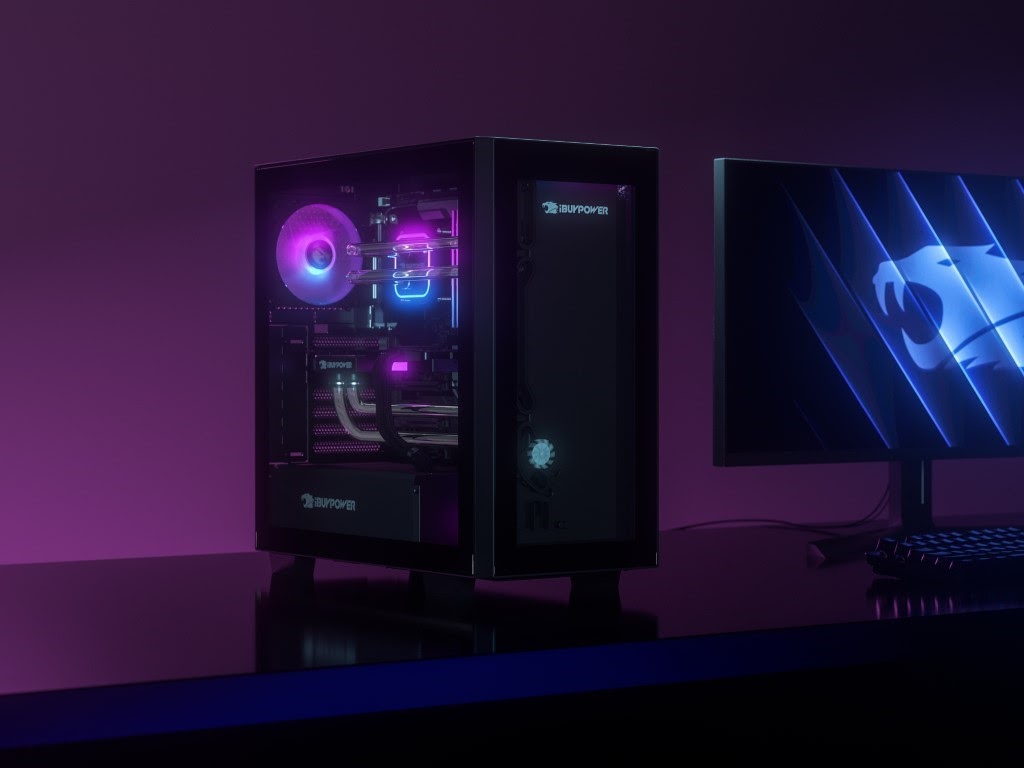 First off, huge shout-outs to the gents back in Lab for once again slapping together something pretty neat that my basic ass didn't even realize was a reasonable thing to do. Seriously though…who in their right mind would actually sit down and think, "let's build a mini waterpark inside a computer, throw in a handful of fans with all the R's and the G's and the B's, do the same with the CPU and GPU blocks for obvious reasons, and for good measure let's give it a glass side panel so we can watch what happens when liquids + technologys go full Gogeta" .. and then actually do it. I swear that's what actually ruffles my feathers the most about these guys; not only did they concoct a hairbrained scheme on the level of Rick and Morty, but they actually pulled it off and built the Element CL. The gall of these guys, I swear..
I'm half tempted to give it a good shake just to see if I could fry a circuit or two, but apparently the Element CL's custom designed fittings makes tube slips and liquid drips basically impossible, so bugger that idea. I had thought of shipping one via USPS hoping they'd do their due diligence and give it a solid beating in-transit, but my nephew just got a stacked prebuilt gaming PC and none of my friends deserve anything remotely this nice, so that idea's out. I had considered running simultaneous instances of minesweeper and solitaire (min 100 frames at 4K Ultra on both, otherwise ctrl+z my order please) just to see if it could take the heat, but that idea got sidelined by the below remark from our announcement the other day:
"We are proud to bring to market this highly efficient cooling system that we first unveiled at CES," said Darren Su, Cofounder and Executive VP of iBUYPOWER (good dude, I've met the guy). "Not only will the Element CL guarantee sustained workloads, but it also adds a unique look-and-feel that many content creators and streamers will be proud to have on display."
F! Just when I hoped to bust this elegant machine through incompetent means, some head honcho had to go and spoil all the fun! Which reminds me…I almost forgot the most insane part of all this…the first batch of Element CL systems come packed with some stupid strong specs, so If you're feeling especially bombastic then flex on stream with an i9-10900K and a 2080 Super; you'll be dripping with swagger and we'll all hate you for it.
Anyways, I'll let y'all know if I manage to do some serious dmgs to one of these suckers. Don't hold your breath though.