On November 9-10, iBUYPOWER had the exciting opportunity to join our partner Toyota Racing Development at the ISM Raceway in Phoenix, AZ. In order to give fans a real racing experience, we created a racing simulator station where people could become race car drivers as part of the Toyota Racing Experience.
First off, we would like to thank all those who came out to our booth and give a big shout out to our partners: GTR Simulators, Sceptre, Intel, and Toyota Racing Development.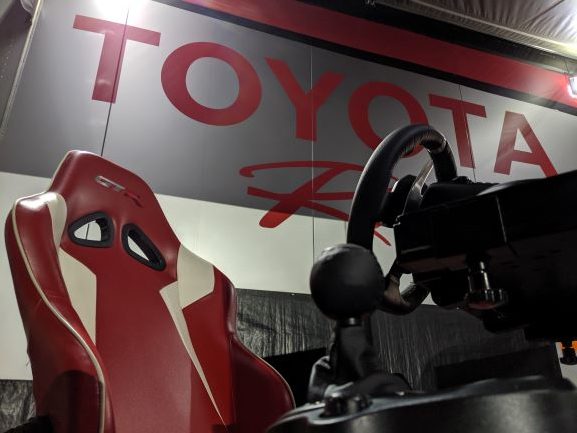 The booth was such a hit that we had people crowding around and trying to beat the best lap times to win swag bags containing a cool shirt, mouse pad, pins, and stickers. The competition got so heated that even our very own NASCAR driver Chandler Smith showed up to race for the fastest time.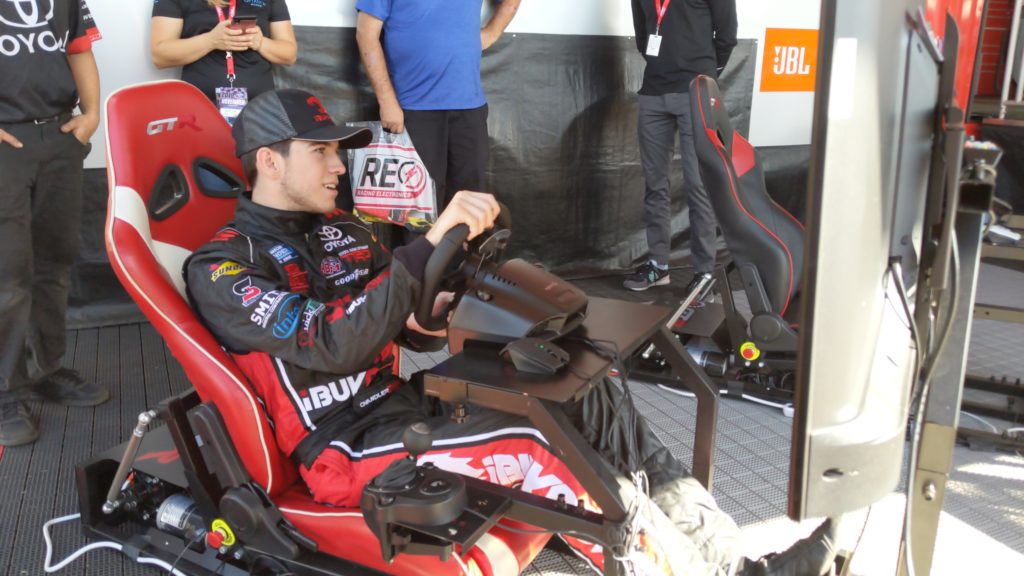 Here is a gallery of our racing simulator where many tried to beat the lap time. Thank you again to everyone who came out. We hope to see you again next year!